We are a community of creators, championing creators—those unafraid of bold action and inspired to design better tomorrows. Together, we will shape the next 150 years.
For the last 100 years, our engines, generators and UPS products have powered homes, hospitals, lawn mowers, stadiums and everything in-between. With numerous direct service locations and 800+ distributors worldwide, Kohler customers have the assurance of 24/7 emergency service and responsive after‐market support.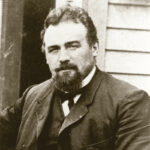 1873
Founder John Michael Kohler created Kohler Co. by purchasing a cast iron foundry in Sheboygan, Wisconsin.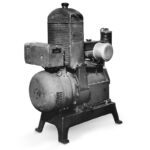 1920
Entered power systems business with the introduction of the KOHLER Automatic Power & Light, world's first engine-powered electric generator.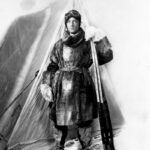 1929
Admiral Richard Byrd made first Antarctica expedition with 5 KOHLER generators.
1933
Admiral Richard Byrd made his second journey to the South Pole with seven additional KOHLER generators only to discover the original KOHLER generators left behind from his first expedition in 1928 were still operational.
1933
Kohler Co. purchased a manufacturing plant in the Town of Mosel, north of the Village of Kohler, for its Generator Division.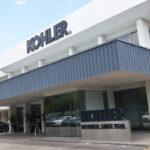 1997
Kohler Co. opened a plant in Singapore to manufacture generators for the Asian market.
1998
Opened second US engines plant in Hattiesburg, Miss.
1999
Expanded generator line from 450-2000kW
2005
Acquired France-based SDMO; became the world's third-largest generator manufacturer
2007
Acquired Italy based diesel engine manufacturer Lombardini
2008
Acquired UK-based UPSL & expanded generator line to 2250 - 3250kW
2012
Introduced the world's first Tier 4 diesel engine without a diesel particulate filter and wins Diesel of the Year at INTERMAT in Paris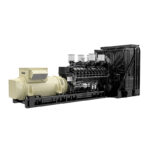 2016
Launched new KD Series Diesel line powered with new Kohler large diesel engine 2017: Acquired Clarke Energy Ltd and Pure Power Systems
2018
Global partnership with Manchester United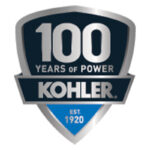 2020
Kohler Power turns 100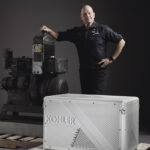 2023
Robert Swan: Undaunted South Pole Expedition with customized Kohler generator fueled with hydrotreated vegetable oil (HVO)