Performance, reliability and sustainability.
Data center backup power and the drive to reduce emissions.
Power plus

responsibility
With the growth in data centers in Southeast Asia comes a corresponding growth in demand for backup power generation. But Government regulation, fuel availability and decarbonization initiatives are increasing the pressure to ensure carbon emissions don't grow in parallel.
Backup power sustainability can be improved through enhancements to existing technologies, or the adoption of new technologies such as batteries and hydrogen. Some of these have less impact but are available now. Others are more significant but still to be proven at scale.
Between the two sit the KOHLER® KD Series engines. Tested and certified to run on Hydrotreated Vegetable Oil (HVO), these deliver up to a 90% reduction in carbon emissions.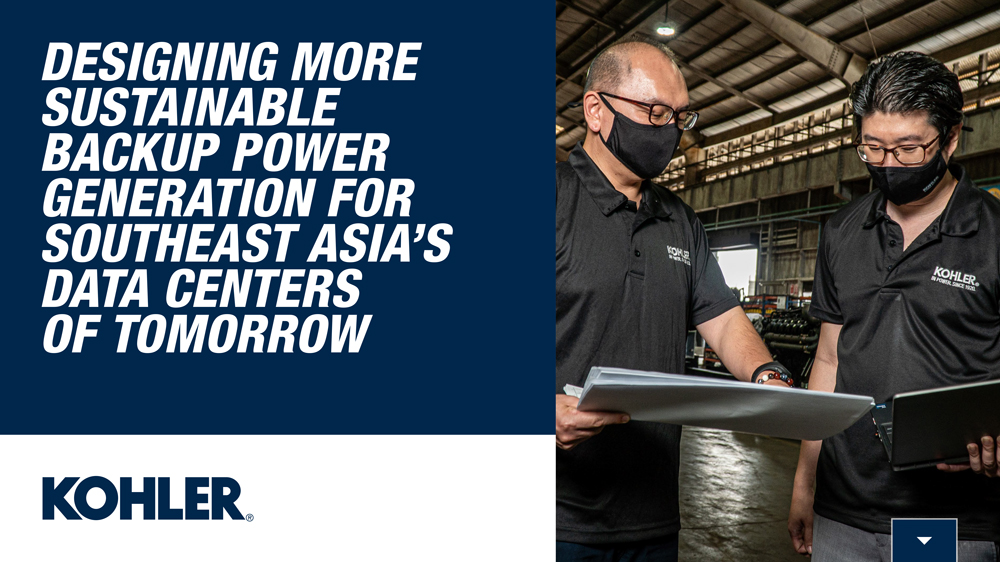 The future of backup power
Trends in regulation and technology are driving developments in backup power. Diesel generator manufacturers are developing cleaner engines through advances in in-cylinder control technologies, after-treatment of the exhaust stream, and the adoption of renewable fuels such as HVO. Our e-book examines all the options and their potential for the future.
Sustainability and viability
There's no question that the backup power of the future must be more sustainable. But in the short-term, diesel generators still lead the field for convenience and energy density, far ahead of fuel cells and batteries. So how are advances in generator and battery technologies contributing to emissions reductions?
An increasingly popular, sustainable alternative to diesel for mission-critical power, HVO can reduce a generator's net carbon emissions by up to 90%, with a 10% reduction in NOx. Our blog takes a closer look.
Kohler
is your global power partner with a dedicated SEA presence.
Find out how we can satisfy your data center backup power requirements with performance, reliability and sustainability.